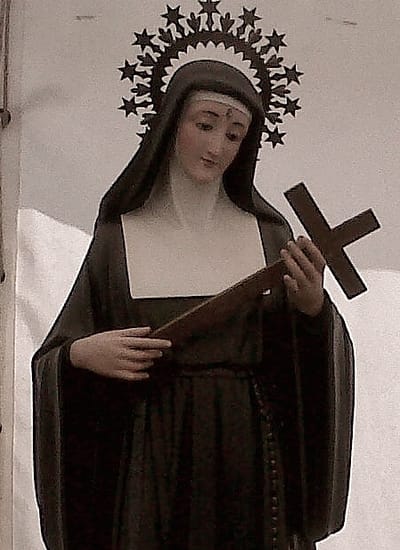 A novena (from Latin: novem, "nine") is an ancient tradition of devotional praying in Christianity, consisting of private or public prayers repeated for nine successive days or weeks. During a novena, the devotees make petitions, implore favours, or obtain graces by worshiping Jesus Christ, and asking for intercessions of Our Lady or the saints of the faith. Individuals may express love and honour by kneeling, burning candles or placing flowers before for the person represented by a statue. In some Christian communities, the popularity of novenas has waned, in others such as in Africa, Latin America and the Philippines, novena traditions are popular and include devotional rituals such as congregational prayers, statue decoration, hymn singing with music, as well as community fiesta events over drinks, refreshments or processions
Novenas are most often prayed by members of the Roman Catholic Church, as well as by Anglicans, Eastern Orthodox Christians, and Lutherans. In addition, novenas have also been used in an ecumenical Christian context, such as those promulgated by Premier Christian Radio in an effort to pray for Church renewal.
The prayers are often derived from devotional prayer books, or consist of the recitation of the rosary (a "rosary novena"), or of short prayers through the day. Novena prayers are customarily printed in small booklets, and the novena is often dedicated to a specific angel, saint, a specific Marian title of Our Lady, or it invokes one of the personages of the Holy Trinity. In the Catholic tradition, much used novena prayers include doctrinal statements in addition to a personal petition.